Tasty treats for terrific teachers
10-20-2021
À Propos
Bold ideas and practical resources for your French classroom
Halloween is just around the corner, so we have packed your digital bag with lots of treats - because teachers need treats too, right? This is a particularly fun and informative edition of À Propos, so dig around, find your favorite tidbit, and savor it:
VENEZ DÉCOUVRIR National French Week

SPEAKING of French...

Even SUPERHEROES need storylines

LEND us your ears
What would you like to see in a future issue? We would love to hear from you!

Bon cours,

National French Week, 3-9 Novembre 2021
The American Association of Teachers of French (AATF) is gearing up for National French Week, and so can you! Running November 3-9, it is "a celebration of all things French." Each year, schools and communities from around the United States celebrate French culture and language with food, film festivals, scavenger hunts, games, and other activities. Each day has a major theme, and the AATF has provided loads of ideas to bring French culture into your classroom or your community during National French week - or anytime!
Ready, Set, Go!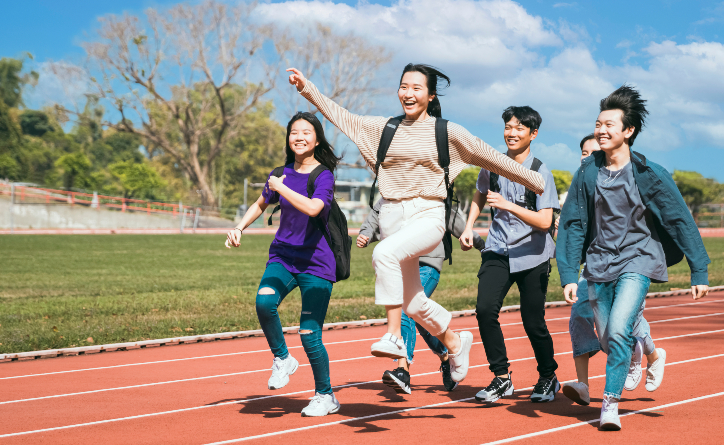 To help celebrate National French Week, the AATF is hosting two contests, so learners of varying skill sets can join in. Outgoing and confident learners will enjoy the National French Week Media Contest, which asks them to connect language and culture in this year's theme Venez Découvrir Le Monde Francophone. Entries are due December 20, 2021, so your learners have plenty of time to come up with something great! The second contest, the National Francophone Culture Trivia Contest runs the full National French Week, with a live finals round the week of November 15-19, 2021. Questions are in English, and there are levels for Beginner and Intermediate/Advanced. Prizes for both contests are nothing to sneeze at, so get your learners involved and cheer them on!
Pow! It's Capitaine Acadie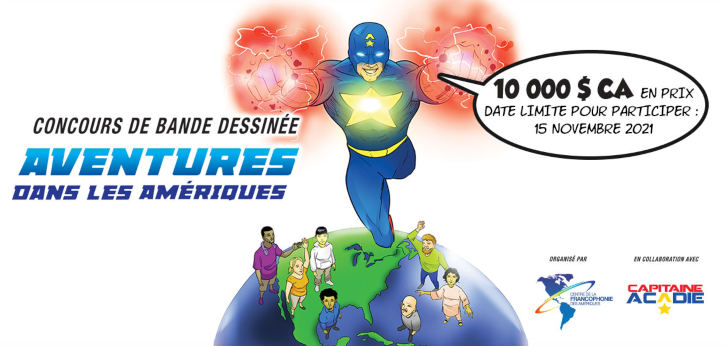 The Centre de la francophonie des Amériques, in collaboration with superhero Capitaine Acadie, is launching the Comic Book Creation Contest Aventures dans les Amériques! $10,000 in prizes will be awarded to participants across Canada and throughout the Americas! Prize winners will be chosen from two groups – students (10 to 18 years old) and the general public (18+). Entrants must be a member of La Centre de la francophonie des Ameriques to apply, but becoming a member is free. To find out more, head over to the contest page, and be sure to check out the Capitaine Acadie Facebook page!
New! Language Lounge Podcast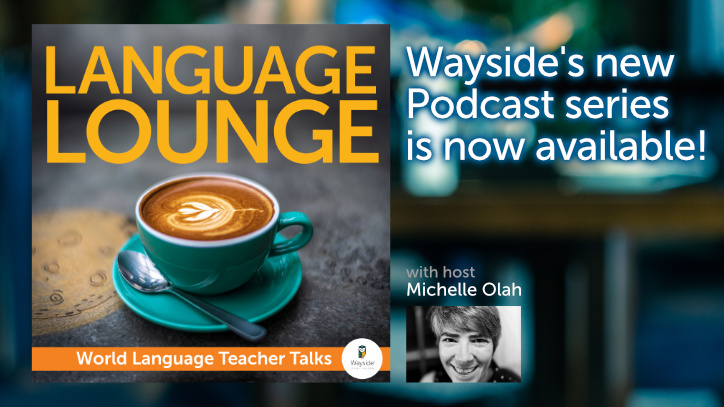 Wayside has just launched a new podcast series, Language Lounge, for world language educators!

Each week Michelle Olah talks with intentional world language educators to discuss professional development, teaching techniques, and insights into teaching and learning world languages.

In a recent episode of the Language Lounge, Michelle talks with Leslie Grahn about how teachers can reach Generation Z learners by designing real-world, relevant tasks that engage and motivate the students in our classrooms.

Listen to Language Lounge on Apple Podcasts or on Spotify.
Also follow Language Lounge on Twitter for the latest episodes, updates, and behind-the-scenes features.
---
Securing your online presence
10-14-2021
Proficiency Insider
Bold ideas and practical resources for your language classroom
Your email has just been hacked. Just kidding! We know - it is not funny. It could happen, though, and it may have already happened to you. If you are like many of us, you do not pay internet security much attention. It is such a weighty topic, after all. It is easier to use the same five passwords and hope for the best. Right? Well, it turns out, there are a number of small steps we can take that only take a minute or two, and each action brings us closer to the goal of data security.

In this edition of Proficiency Insider, Wayside brings you entertaining videos and brief, concrete steps to help you strengthen your internet presence:
My1catismyfavoriteperson - passwords that work

I'll email you my SSN - sharing sensitive information

Let's (not) go phishing - and let's not go phishing together

Do your part - #BeCyberSmart
What would you like to see in a future issue? We would love to hear from you!

Happy teaching!
Passwords That Work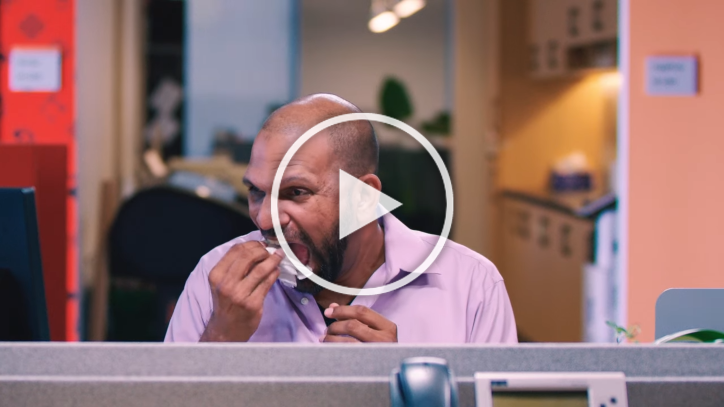 How many of us have used a version of a loved one's name as a password, maybe a couple of numbers, and a period? And when it's time to update the password, we switch the period to an exclamation point. Most of us use these passwords over and over again, from our email accounts to our banking apps. While it is not inherently a bad thing to reuse passwords, if one gets stolen, you are more likely to have other accounts broken into. So, try these three tricks to strengthen your accounts:
Use long, random, memorable passwords for personal and work accounts, like "Waysideis1amazingcompanywithawesomeresources!"
Do not use the same password everywhere, and use a password manager to store your account names and passwords.
Use multi-factor authentication (MFA) when available. Wait, what is that? MFA is when someone logs into an application, like a computer, a browser, or an app, and they need a second thing (called a factor) to prove who they are. The factor can be a pin you enter, a link in a text, a phone call, a USB key, a fingerprint, or facial recognition. It is really easy to set up and use, and it makes your accounts much more secure.
I'll Email You My SSN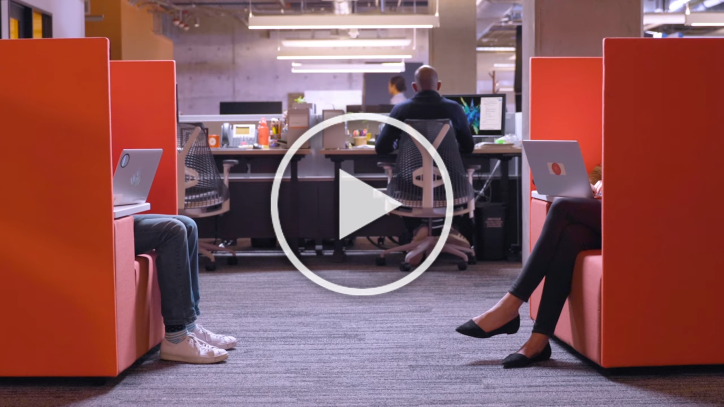 Here is a scenario for you: Your partner is adding you as a beneficiary to their life insurance policy. They asked you to email your social security number. What do you do? If you are like many of us, you probably wonder how to handle it, and then come up with some way to give them the information, not really knowing if it is secure. Hint: It is not secure unless you encrypt the email.

And another scenario: Your computer system wants to update software, but you are busy. If you click on "update," it may take minutes out of your day. Do you click "update," close out the pop-up, or schedule the update for a time in the future?

These are two examples of ways we can expose critical information, but there are many more. One of the best (and easiest!) ways we can protect our digital data, aside from being careful about how we send sensitive information, is by performing software updates. They really only take a few minutes and having the most up-to-date security software, web browser, and operating system on your devices is one of the best defenses against online threats. So do not wait – update!
Let's (Not) Go Phishing - Together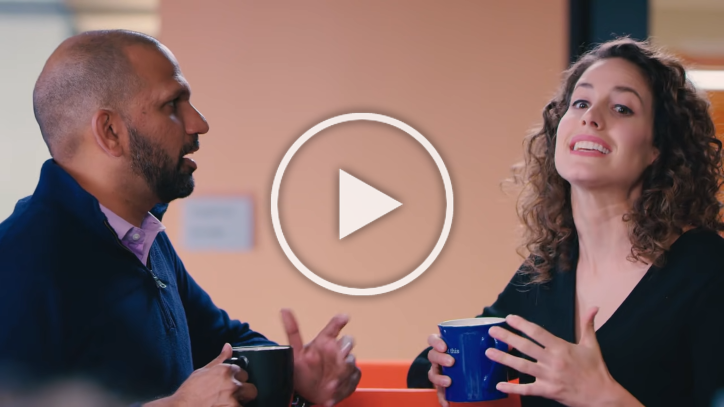 We hear from our IT folks about a phishing scheme, but what is that, exactly? If you have ever been contacted by the IRS by email and were asked to send them sensitive information or have received an email with a link but do not know the sender, you have been targeted in an effort to steal your information or hold it hostage.

There are a few steps you can take to prevent bad actors from stealing your information in phishing attempts. First, do not click on links from senders you do not know. Second, do not give out sensitive information electronically unless you are positive the receiver has the right to that information, and encrypt those texts or emails. And finally, beating phishing is best done through teamwork. If you are suspicious of an email or text sender, ask around. People may already be aware of a phishing scheme, so ask your friends, your colleagues, and your IT department.
Do Your Part. #BeCyberSmart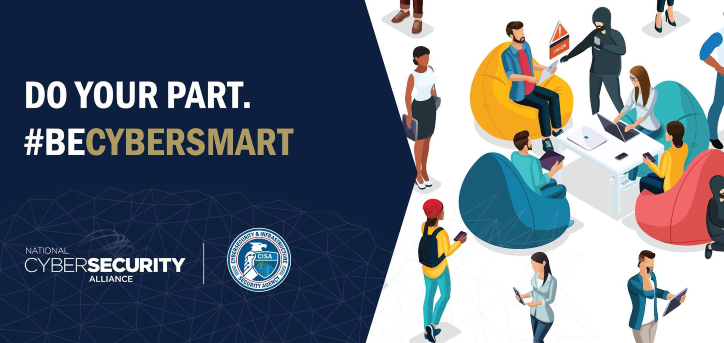 Being cyber smart and maintaining stellar online hygiene is the best way to protect yourself and others from cyber-attacks. No single step is foolproof but done together, they help you take control of your online presence. Following these tips is also easy and free! By taking preventive measures and making a habit of practicing online safety, you can greatly decrease your odds of being hacked. So do your part - #BeCyberSmart!

To learn more ways you can protect your information and that of your workplace, check out StaySafeOnline.org. And to view all of the videos in the series we have explored here, go to the StaySafeOnline YouTube channel.
---