A Propos - October 2021
Tasty treats for terrific teachers
À Propos
Bold ideas and practical resources for your French classroom
Halloween is just around the corner, so we have packed your digital bag with lots of treats - because teachers need treats too, right? This is a particularly fun and informative edition of À Propos, so dig around, find your favorite tidbit, and savor it:
VENEZ DÉCOUVRIR National French Week

SPEAKING of French...

Even SUPERHEROES need storylines

LEND us your ears
What would you like to see in a future issue? We would love to hear from you!

Bon cours,

National French Week, 3-9 Novembre 2021
The American Association of Teachers of French (AATF) is gearing up for National French Week, and so can you! Running November 3-9, it is "a celebration of all things French." Each year, schools and communities from around the United States celebrate French culture and language with food, film festivals, scavenger hunts, games, and other activities. Each day has a major theme, and the AATF has provided loads of ideas to bring French culture into your classroom or your community during National French week - or anytime!
Ready, Set, Go!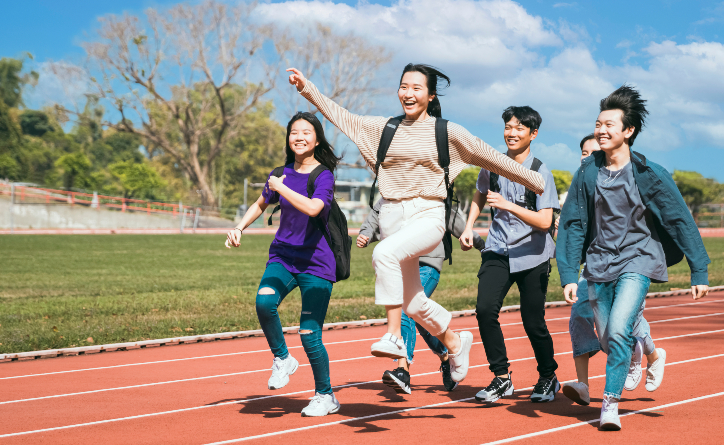 To help celebrate National French Week, the AATF is hosting two contests, so learners of varying skill sets can join in. Outgoing and confident learners will enjoy the National French Week Media Contest, which asks them to connect language and culture in this year's theme Venez Découvrir Le Monde Francophone. Entries are due December 20, 2021, so your learners have plenty of time to come up with something great! The second contest, the National Francophone Culture Trivia Contest runs the full National French Week, with a live finals round the week of November 15-19, 2021. Questions are in English, and there are levels for Beginner and Intermediate/Advanced. Prizes for both contests are nothing to sneeze at, so get your learners involved and cheer them on!
Pow! It's Capitaine Acadie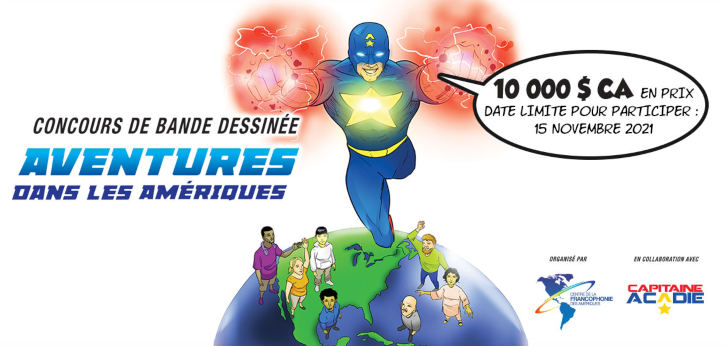 The Centre de la francophonie des Amériques, in collaboration with superhero Capitaine Acadie, is launching the Comic Book Creation Contest Aventures dans les Amériques! $10,000 in prizes will be awarded to participants across Canada and throughout the Americas! Prize winners will be chosen from two groups – students (10 to 18 years old) and the general public (18+). Entrants must be a member of La Centre de la francophonie des Ameriques to apply, but becoming a member is free. To find out more, head over to the contest page, and be sure to check out the Capitaine Acadie Facebook page!
New! Language Lounge Podcast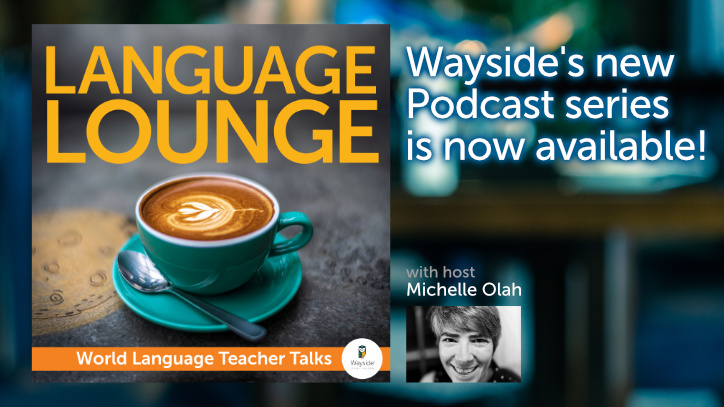 Wayside has just launched a new podcast series, Language Lounge, for world language educators!

Each week Michelle Olah talks with intentional world language educators to discuss professional development, teaching techniques, and insights into teaching and learning world languages.

In a recent episode of the Language Lounge, Michelle talks with Leslie Grahn about how teachers can reach Generation Z learners by designing real-world, relevant tasks that engage and motivate the students in our classrooms.

Listen to Language Lounge on Apple Podcasts or on Spotify.
Also follow Language Lounge on Twitter for the latest episodes, updates, and behind-the-scenes features.